Monday, September 29th, 2014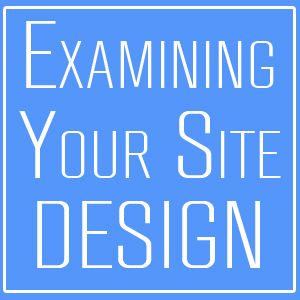 Normally, website owners tend to take a hands off approach to site design, or at least don't put as much emphasis over it when compared to tracking and analyzing traffic and numbers, even though they are aware that design affects the bottomline as well. This is because design is a little bit more subjective and open to interpretation compared to hard numbers, and they feel that they should focus more on things that they're more likely to accurately assess and control.
However, failing to take a more active control in your site's design could make you lose out on one of the most important things in a business-customer relationship: first impressions. Think of a website's design as akin to a newspaper article's title or headline – if it fails to capture a person's attention, there is a huge chance that the article itself is not going to get read. With websites, if your site's design looks ugly, cluttered, or generally uninteresting to users, chances are they're not going to bother surfing further regardless of how valuable the content is.
Why Do You Need to Examine Your Site Design?
Click here and sign up for Prestige Technologies' 6 months free plan. You will get all the benefits of a paid plan for FREE. NO credit card required.
For one very simple reason: enriching the user experience. Running a business or company website is unique in such a way that people think it's all about providing the right kind of content – whether it's information or tangible products – to people, not knowing that the way in which the content is served is also part of their responsibility. If you want to make sure that poor design isn't bottlenecking your business, here are a few things you might want to take a close look at: (more…)