Wednesday, October 8th, 2014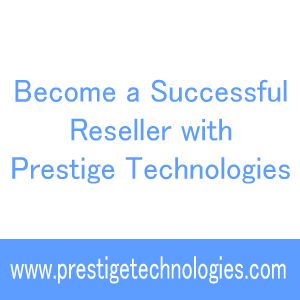 There are a lot of ways to earn a decent amount of money online, but don't believe people trying to sell you in on a turnkey business that will "make you rich overnight." All of the online businesses that you can start require you to exert the same amount of effort as you would a dayjob. However, the ones that do require the least amount of effort and investment relative to the amount of money you can make is being a web hosting reseller.
Being a web host reseller is a fairly simple concept: you either buy a plan from a service provider and resell it under your name (while increasing the pricing to cover your costs and your revenue) or you act as a front end for the company, reselling their services in exchange for commission. Either way, reselling doesn't take much technical knowledge and doesn't require you to stay on top of the backend because the hosting provider will handle those things. However, there are a few things you need to keep in mind if you want to be a successful reseller with Prestige Technologies:
1. You Need to Learn How to Address Customer Concerns – since you're selling Prestige Technologies' services under your own name, you're going to be the point person for any concerns that the customer has with the service. You can't resell a hosting plan and just deflect all customer concerns with "take it up with the web host." Basically, common issues that can be addressed without technical knowhow will be your responsibility, while backend problems that require the web host's help will require you to act as a go-between between your clients and Prestige Technologies. Thankfully, we don't have any issues with regard to stability and robustness of the infrastructure, so you can rest assured that these kinds of issues are rare.
Click here and try Prestige Technologies' 6 months free hosting. No Credit Card required. (more…)