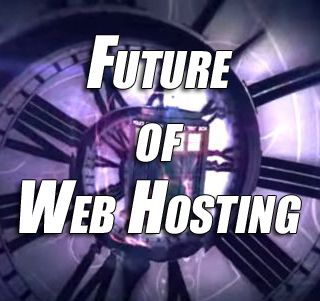 The web hosting industry may seem fairly stagnant to onlookers as websites still function the same way they do a decade ago unlike digital communication channels, which encountered various disruptive technologies over the span of the last decade.
However, the truth is that the hosting industry has a lot of shakeups and trends that occur from behind the scenes on a regular basis. One of the leading cloud service providers in the world, Verizon Enterprises Solutions, has compiled a list of web hosting related trends that could drive the industry in the coming years, here are some that you may want to keep an eye out for:
Companies Start Moving From VPNs to Hybrid Clouds
Verizon cites a recent report from Gartner in which over 60% of companies are likely to adopt some kind of cloud computing in favor of virtual private networks by next year. This means service providers are in prime position to shift workloads between private and public clouds for being in the competition.
Mobile Continues to Grow
For a long time now, many pundits have considered mobile as the death knell for desktop. It's hyperbole for sure – desktop systems will always have a place when it comes to compute-intensive workloads like 3D rendering, file serving, and even gaming – but it's true that mobile has already overtaken desktop when it comes to userbase. For web hosting, this means that more and more service providers will start offering mobile extensions and subscribers will start to look into mobile options.
Click here and try out our service for six months for FREE. No credit card required.

Web Hosting Companies Will Form Stronger Global Ecosystems
The rapid growth rate of interconnections between different machines is giving rise toa bigger need for the ability to collect, analyze, and store huge amounts of data, which can only be achieved if various enterprises and hosting companies work together in order to create stronger global ecosystems.
Security to Gain Even More Importance
Lastly, the rise in the number of attacks these past few months, coupled with various long-dormant vulnerabilities that were discovered only recently (the Heartbleed bug comes to mind) means that security will start to transcend the niche area and become one of the mainstream essentials in the web hosting industry. It used to be that security was not brought up much as people expect web hosting companies to handle things in the background, but now web hosting subscribers will start to become more proactive and will start asking questions from their web host regarding security. For the web hosting companies, it means that security should be part of the features you offer and promote, otherwise clients might go with a competitor who can give them reassurance.